Over the years I feel privileged to have discovered some life-changing sites online. Each one has been like discovering hidden treasure and I want to share them with you now, because I would have paid a small fortune to know about these sites when I was sixteen. Here is a list of some of my favourites that I have discovered gradually over the years. You should definitely check each of them out, because I believe that these guys shouldn't be hidden treasure, they should be known to everybody who wants to achieve in their lives.
Boy Toy/Thomas Young
One of my heroes and inspirations for setting up this blog, Boy Toy is a guy in his early twenties living in Copenhagen who writes a blog about his amazing lifestyle. He went from zero to hero when he decided to completely reinvent himself at the age of sixteen and you can learn to be a winner like him from his website (his diary, articles and videos). When I think of Denmark now I don't think of Ecco shoes or Vikings anymore, I am instead inspired by Thomas. Here is his intro from his blog:
I love you. At least almost as much as I love sex with hot young girls, working out, exploring life, travelling, pushing the limits, eating healthy food and escaping this society full of fkin brainless over-consuming zombie-sheep. This website is my attempt to make life on earth a little more fun. Enjoy your stay!
Victor Pride
Compulsive reading from the guy who offers 100% self improvement with 0% bullshit. Here's how BoyToy from above describes Pride's site:
I am very inspired by Victor's no-bullshit straight-to-the-point approach to making money, working out and creating a life full of freedom and MASCULINITY. He also puts emphasis on having real values, living a spartan lifestyle, getting out of the 9-5 jive and leaving the brainless zombie-consumer-society behind – just like me.

I always go to Victor's blog when I want to get extra fired up! And besides his massive amount of blog posts I also recommend his $10 book 30 Days Of Discipline which is a great straight-to-the-point program where you incorporate a lot of productive and manly habits into your life. Including cold showers, workouts and getting things done. TAKE NO PRISONERS!!!

Also, if you want a good no-bullshit guide to bodybuilding, check out his $20 book Body Of A Spartan.
Sasha Daygame
One of my favourite daygamers. The video above shows what Sasha is all about: being direct and having FUN! Here's a description of Sasha from his site:
Sasha has spent ten years creating a unique system of meeting women – a powerful mix of humour and radical honesty. He was Mystery's 1st wingman in the 90s & developed daygame on the London streets in the '00s. A pro comedian, he's a master of making hilarious situations, getting anyone out of their shell and having fun!
Benny Lewis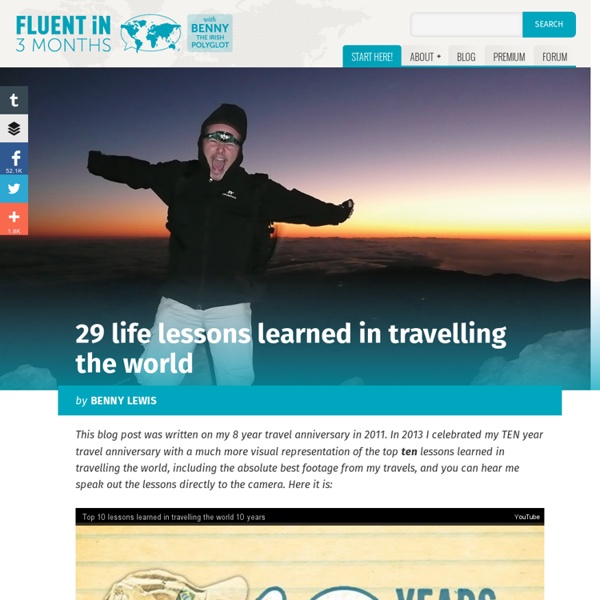 My favourite language learner, check out this site if you want to learn how to learn a language from the world's most famous polyglot, Benny Lewis. From his About Me on his website:
After over eleven years on the road (ten of which was non-stop, teaching me a lot about life), I have picked up quite a lot of short-cuts, unconventional learning techniques, and a pretty good mentality that has hugely helped me to learn these languages, and earn the title of "polyglot". This site is for sharing these tips so that others may also live their dreams of being able to speak other languages!
Tom Torero
Tom Torero ("Torero" being Spanish for bullfighter) is another London-based daygamer. Just watch how good he is in the video of him in New York above. It is so professional and a pleasure to watch; an example of how practice makes perfect. Here's how daygame.com describes the Welsh wizard:
Oxford-educated geek to charismatic street charmer, Tom is living proof that daygame is literally life transforming. From thousands of approaches, teaching hundreds of students and a vast back catalogue of urban adventures, Tom's learnt it all experientially. A former primary teacher and a successful public speaker (at NASA and Oxford University), he enjoys passing on his confidence and charisma skills to men and women.
Joshua Fields Millburn and Ryan Nicodemus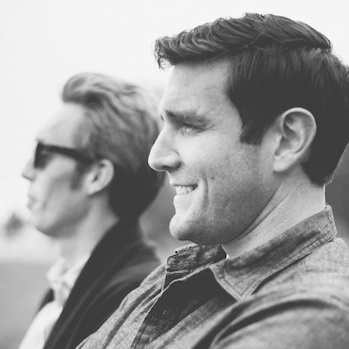 This site provided me with the perfect introduction to the concept of minimalism. Here is how Joshua and Ryan describe minimalism in their beautifully written and thought-provoking website:
Minimalism is a tool that can assist you in finding freedom. Freedom from fear. Freedom from worry. Freedom from overwhelm. Freedom from guilt. Freedom from depression. Freedom from the trappings of the consumer culture we've built our lives around. Real freedom.
Eric Thomas
Eric Thomas went from being homeless to becoming the motivational speaker par excellence. Above you can see his most famous video, and I urge you to subscribe to his famous YouTube channel now to keep yourself motivated to achieve in life as he continues to put out inspiring video after inspiring video. From his website:
Renowned speaker, educator, author, activist and minister, Eric Thomas is rising to National prominence by delivering high energy messages that encourage people to live up to their full potential by breaking the cycles of crime, hopelessness and despair that many face daily. Known for his engagingly personal approach, his messages are both dynamic and inspiring. Formerly a high school dropout, he obtained his Masters degree in 2005 and is presently pursuing his PhD in Education Administration at Michigan State University. While consulting at Michigan State, he developed The Advantage Program, an undergraduate retention program targeting academically high-risk students of color. Eric's representation of the merits of higher education, coupled with his knowledge of the pains of life, inspires people of all walks to break bad habits and reach for new levels of personal achievement.
Brett and Kate McKay
The Art of Manliness ("Reviving the lost art of manliness"), which began in 2008, was one of the first self-improvement blogs I started reading online and has a wealth of informative, well-written articles on being a man. It's not as hard hitting as Bold and Determined but there is still an incredible amount to be learned from the site.
The Hidden Treasure you Have Found
We've all found some life-changing websites online. Here's my request to you if you've read this far: Who are your heroes? Who inspires you? Who are your favourite bloggers? Post below to help us all make 2014 the best year yet.